This post brought to you by Express. All opinions are 100% mine.
I am a clothes hoarder. I always have been and probably always will be. This....is my closet...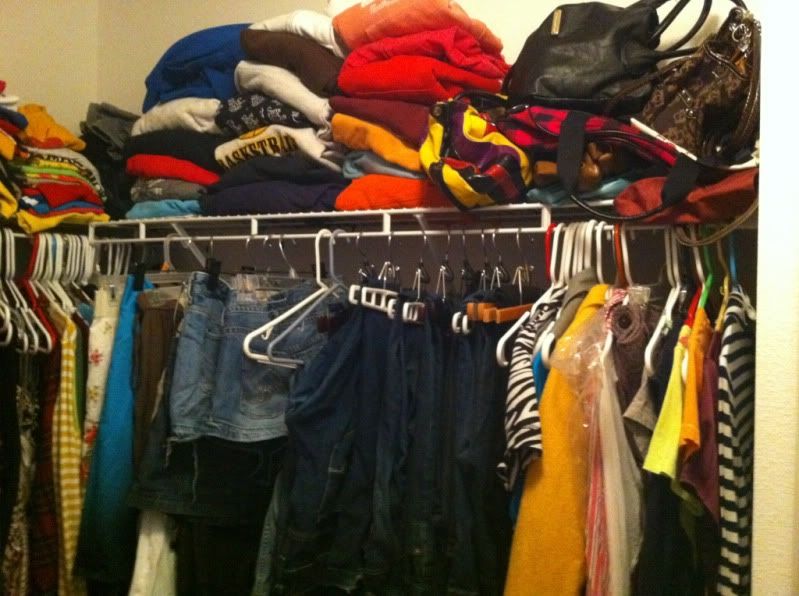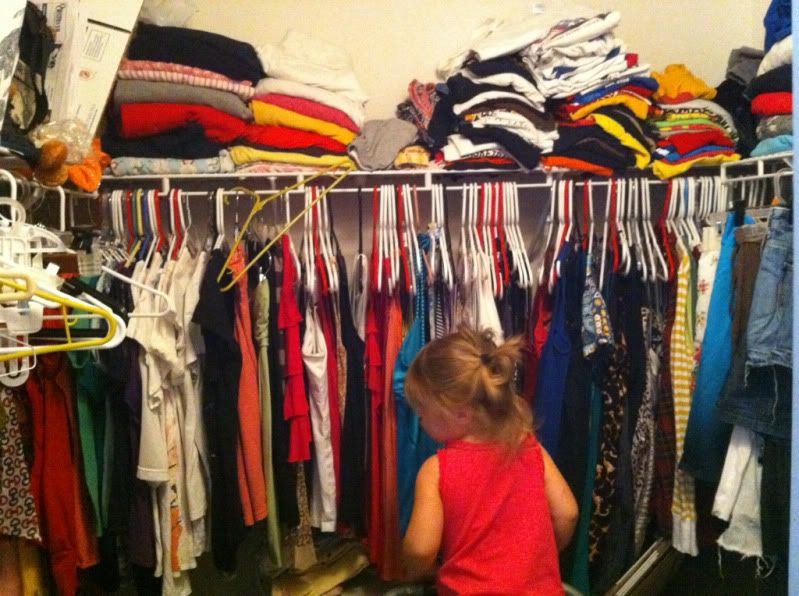 [Little Miss loves to play in my closet]
The one thing in my closet I am most obsessed with is jeans. I have 12+ pairs. (A few are in the wash and are not pictured above.) You could ask any one of my friends and they would easily be able to tell you where 90% of my clothes especially my jeans are from. I guess you could say I'm a tad in love with the clothing store Express. I am a prior employee. I have worked there 3 different times and have loved it every single time. My oldest pair of jeans in my closet are my Express Stella Bootcuts which I bought when I was working there 3 and a half years ago. 
In a wardrobe it is my belief that jeans are one of the most important staples. Every woman  needs a pair of "good butt jeans". It's a fact. If I'm ever feeling a little down I throw on a great pair of jeans and it is an instant confidence boost. I have tried almost every brand of jeans and Express is the one brand that has a fit for every body type. I have always had a more curvy figure and have always been able to walk into Express and find a pair of jeans that not only fit correctly but also look great. Finding jeans used to be a battle for me before I began working at Express so long ago.
So I'm sure you can imagine my excitement when I got asked to talk about Express jeans on my blog. I will never ever write a sponsored post about something I'm not passionate about. I love express jeans so much I even got my hubby addicted to their men's jeans :) My absolute favorite pair of Express women's jeans are my rerocks....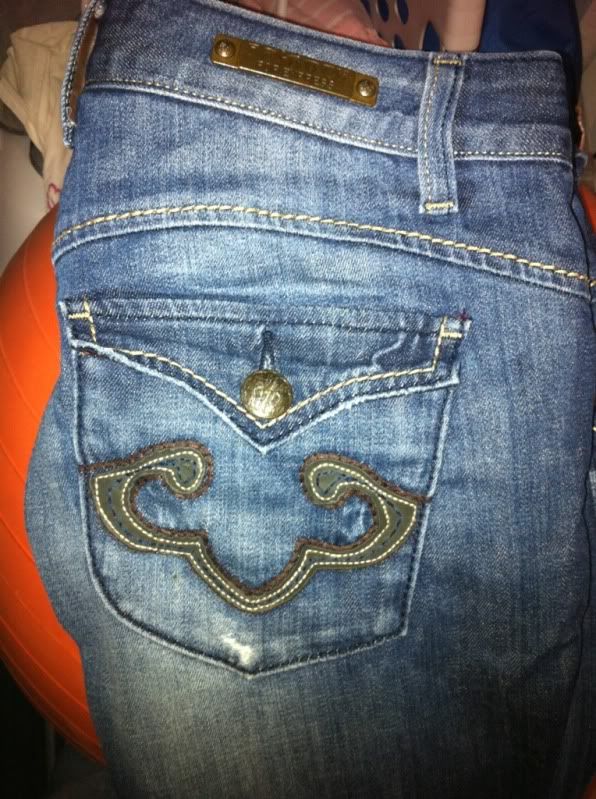 Those are my flared rerocks and I love them because they look cute with EVERYTHING and are extremely flattering. Actually, almost all of my Express jeans are flares because their flares are just so cute! I'm huge fan of their wide leg jeans as well even though I don't own a pair yet. This fall one of the biggest trends is black and white(yes you CAN wear white after labor day!!) and Express's white jeans are perfect for fall. Pair these babies with a black shirt and some cute black pumps and you're set.
So now that I've told you about my endless love for Express and their wonderful jeans...well I should let you know they are having a jeans giveaway!! They are giving away 50 free pairs of jeans!! So go on over and enter the Express giveaway and also take a look at their fab jeans for fall.
So what jeans are your favorite and why? Do you like the flared jeans? Jeggings? White jeans? Leave your opinions in a comment.